Education and Research at the Graduate School of Pharmaceutical Sciences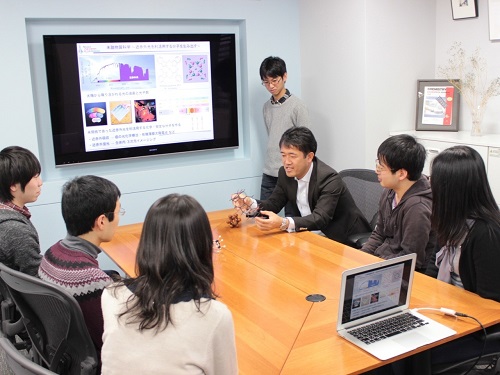 Pharmaceutical sciences is a discipline that aims to create new medicines and discover proper uses for them by focusing on all life-related substances and the interactions these substances have with living organisms. Research of the highest standard is conducted at this Graduate School across all areas of pharmaceutical science. Moreover, through the educational activities supported by this research, the Graduate School trains researchers who contribute to the development of medicinal science and basic life sciences, talented people who are committed to healthcare administration, and pharmacists who are responsible for carrying out advanced medical care.

Departments
Department of Pharmaceutical Sciences
In this Department, students receive a world-class education and conduct top-level research with a focus on the fields of organic chemistry, physical chemistry and biochemistry. The goal of the Department is to cultivate outstanding medicinal science researchers and researchers in the basic life sciences who will act as leaders in the wide range of fields covered by pharmaceutical sciences, including chemical pharmaceutical science, physical pharmaceutical science and biological pharmaceutical science.
Department of Pharmacy
In this Department, students receive a top-class education and conduct high-level research with a focus on the fields of clinical pharmacy, social pharmacy and drug discovery science. The Department's aim is to foster distinguished pharmacists who are leaders in their field, workers in healthcare administration, and people working towards the research and development of new drugs who all possess practical research capabilities in fields including clinical pharmaceutical science, social pharmaceutical science and pharmaceutical science related to drug discovery.