Overview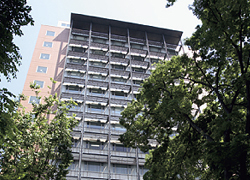 People with expertise in economics and business management are increasingly in demand in today's society. The fact that many of this Faculty's graduates go on to become global economists, business leaders and the core personnel of government and international organizations is evidence of this demand. As globalization progresses, the influence economics exercises on society continues to grow. The Faculty therefore features excellent researchers and teachers together with first-rate facilities, offering Japan's best educational experience in the field of economics. With the advancement of globalization, the Faculty of Economics is confident that its presence will continue to reach new levels of prominence.
The Faculty of Economics is comprised of three departments – Economics, Management and Finance – which all feature common courses such as basic economic theory but also cover economics from different aspects. In the Department of Economics, students utilize statistical, mathematical, institutional, and historical approaches to ascertain and analyze economics in various areas, such as public finance, banking and finance, industries, labor and the international economy. Students in the Department of Management strive to understand and examine corporate activities or the behavior of people in business organizations by employing a diverse array of analytical methods. The Department of Finance, meanwhile, aims to have students deepen their understanding of financial engineering, macro-financial policy, business finance, business accounting and other similar areas.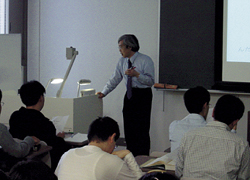 The Faculty focuses on small-group instruction, such as through seminars. Educational activities characteristic of the Faculty include small group discussions, individual advice on graduation theses and intercollegiate seminars. Economics is a kind of social science, and it cannot be mastered just through instruction at large lecture halls. Of course, such kind of lectures are useful. But it is also important for students to have hands-on experiences of policy administration and business management so that they can hear from and discuss with various experts at home and abroad. Our students are allowed many opportunities to have such experiences.
Also, the Faculty has excellent facilities. The Library of Economics boasts one of Japan's and the world's largest-scale collections of economics-related books, together with an easy online search system. The many computer terminals installed at the Faculty allow students to search through data and perform economic analyses.
The curriculum offered by the Faculty includes not only regular undergraduate-level courses but also the One-year Master's Program (Takuetsu Program) in some selected fields, a program that enables students to obtain a Master's degree in one year after the completion of the undergraduate program at the Faculty. The Faculty also offers joint classes with graduate schools that encourage undergraduate students to actively take basic level graduate courses. After graduation, many of our undergraduate students go on to study at the University's Graduate School of Economics or the Graduate School of Public Policy.
Departments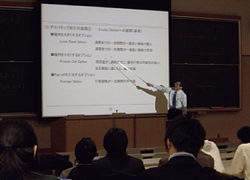 Department of Economics
Department of Management
Department of Finance
Type of Degree
Bachelor of Economics
Contact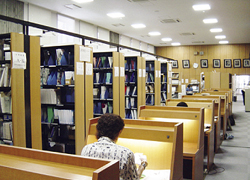 Group Administering International Affairs (GAIA)
advisefs AT e.u-tokyo.ac.jp
Website