The 21st Homecoming Day
The 21st Homecoming Day held both in person and online on Saturday, October 15, 2022
After being held solely online for two consecutive years, UTokyo Homecoming Day 2022 was held both in person and online. In total, about 3,000 people visited the Hongo and Komaba campuses on the day.
One of the main events this year was the Graduation Anniversary Ceremony which was held at Yasuda Auditorium for alumni who are celebrating their 10th, 20th, 30th, 40th or 50th graduation anniversary. About 250 alumni together with their family members participated in the event.
The program consisted of a ceremonial address by FUJII Teruo, President of the University of Tokyo; complimentary address by MUNEOKA Shoji, President of the UTokyo Alumni Association; message from a representative of the alumni celebrating their 50th anniversary following graduation, KOMODA Takashige; and celebratory performance by The University of Tokyo Orchestra.
According to the results of the post-questionnaire, most of the alumni gave favorable comments such as: "it was a good opportunity to visit my alma mater after a long time," "entering Yasuda Auditorium was quite a good opportunity for me," "being updated about the current status of UTokyo by the UTokyo president was very helpful," and "listening to the music performance by current students was very inspiring."
Also, the Kaitoku-en garden and Yasuda Auditorium were open to the public on the same day. In addition, six overseas alumni associations including those in San Francisco,
Silicon Valley,
Canada, Beijing, London and France held networking events to coincide with Homecoming Day 2022.
Other programs organized by Faculties/Graduate Schools, etc. also attracted many participants.
https://www.u-tokyo.ac.jp/adm/hcd/index.html
(Japanese only)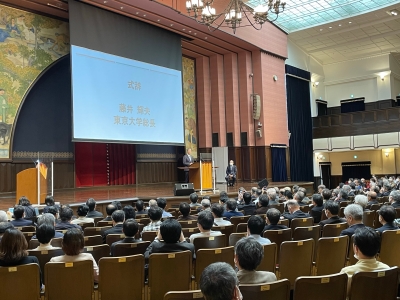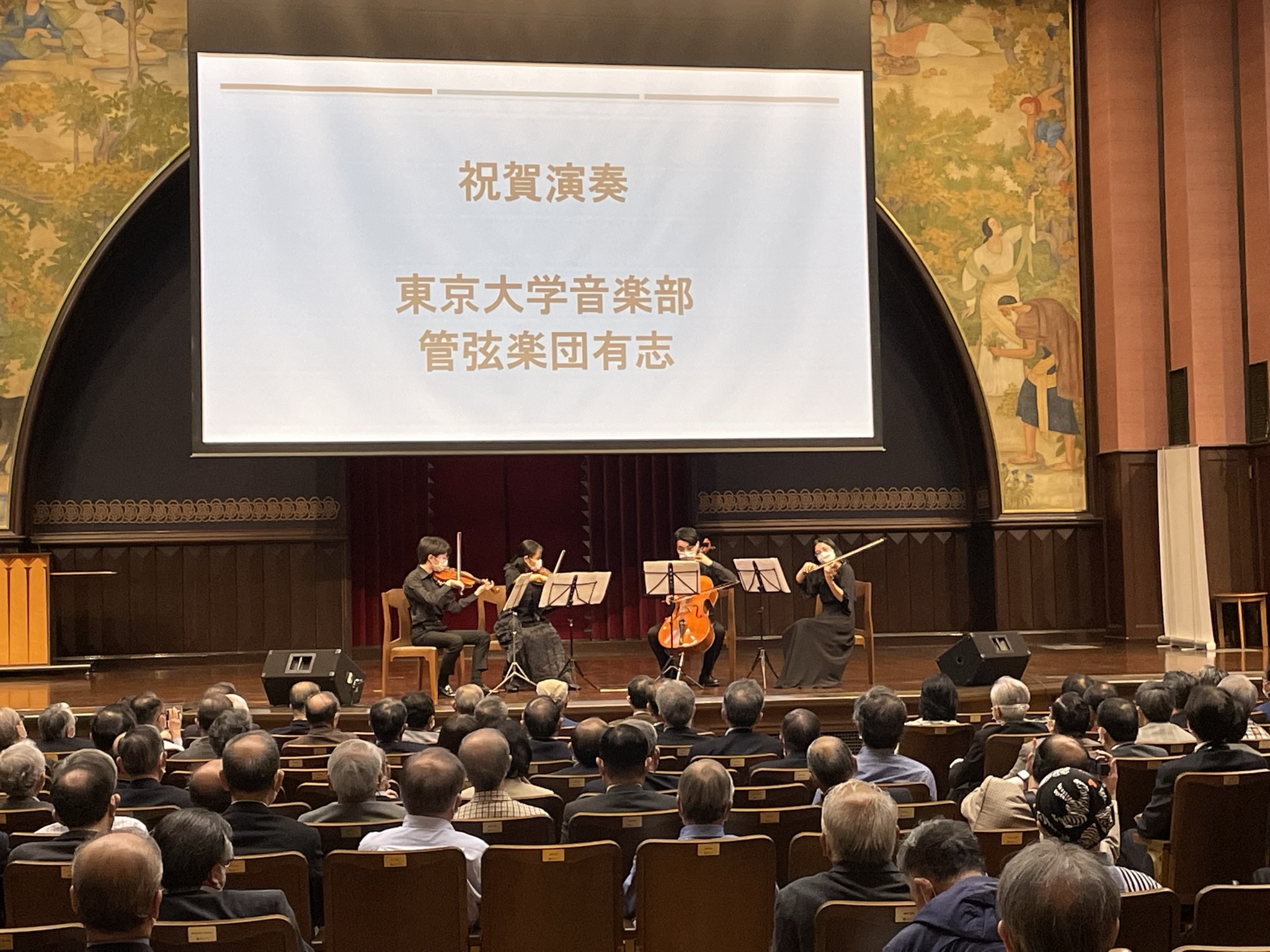 Past Homecoming Days