The 22nd Homecoming Day
The 22nd Homecoming Day to be held mainly in person and partly online under the theme of GX on Saturday, October 21, 2023
After being held mainly online for three consecutive years, UTokyo Homecoming Day 2023 is to be held both in person and online on the Hongo, Yayoi and Komaba campuses.
This year, it will be held under the theme of green transformation (GX).
UTokyo defines
green transformation (GX)
as to transform, while ensuring a just transition, socio-economic systems into regenerative ones within the boundaries of natural systems as a means to realize a sustainable and inclusive society in which everyone can live happily and with dignity. Among other things, we consider "Carbon Neutral", "Nature Positive", and "Circular Economy" to be the most important pillars of our actions.
Many GX-related events are scheduled mainly on the Ginkgo Avenue. Student associations "
GXSN
" and "
One Earth Guardians
" will also participate to organize events such as a water dispenser project, a plant-based food project, etc.
Also, in the Central Cafeteria and on the Ginkgo Avenue, several soy meat items especially prepared for HCD 2023 will be served.
Another main event this year is the Graduation Anniversary Ceremony, which is to be held at Yasuda Auditorium for alumni who are celebrating their 20th, 30th, 40th 50th or 60th graduation anniversary as follows:
Graduation Anniversary Ceremony
☆
Date/Time
: Saturday, October 21, 2023 /11:00-12:00
☆
Venue
: Yasuda Auditorium at the Hongo Campus
☆
Program
:
- Ceremonial address: FUJII Teruo, President of the University of Tokyo
- Complimentary address: MUNEOKA Shoji, President of the UTokyo Alumni Association
- Messages from representatives of the alumni celebrating their 60th, 50th, 40th, 30th and 20th graduation anniversaries, followed by presentation of a letter of congratulations and bouquet of flowers
- Celebratory performance by UTokyo male choir Chor Akademie and female choir Coro Letizia
Anniversary after graduation
Year of admission/Year of graduation
Faculty
Graduate School
50th
1969/1973, Faculty of Medicine 1975
1973/1975
40th
1979/1983, Faculty of Medicine 1985
1983/1985
30th
1989/1993, Faculty of Medicine/
Department of Veterinary Medical Science 1989/1995
1993/1995
20th
1999/2003, Faculty of Medicine/
Department of Veterinary Medical Science 1999/2005
2003/2005
10th
2009/2013, Faculty of Medicine/
Department of Veterinary Medical Science/Department of Pharmacy, 2009/2015
2013/2015
(To be available on demand after the event.)
In addition, networking events for overseas alumni associations will be held to coincide with Homecoming Day 2023.
In consideration of the time zone, the morning session is for alumni in the North American continent, while the evening session is for the alumni in the rest of the world.
Both sessions consist of a message from President Teruo Fujii, the semi-global Akamon-kai and free discussion under the specific themes of "How to support students via overseas alumni associations," "How to maintain and expand alumni organizations," "Gender gap in UTokyo" and "Industry and academic collaboration with UTokyo."
Kaitoku-kan garden will also be open for the day.
https://www.u-tokyo.ac.jp/en/whyutokyo/hongo_hi_005.html
Other programs organized by Faculties/Graduate Schools, etc. are scheduled to be held mainly in person.
https://www.u-tokyo.ac.jp/adm/hcd/index.html
(Japanese language only)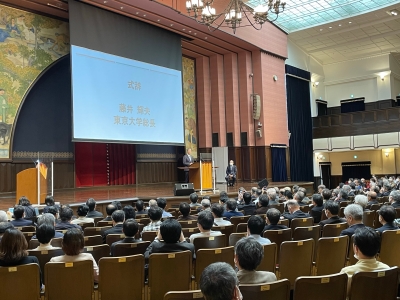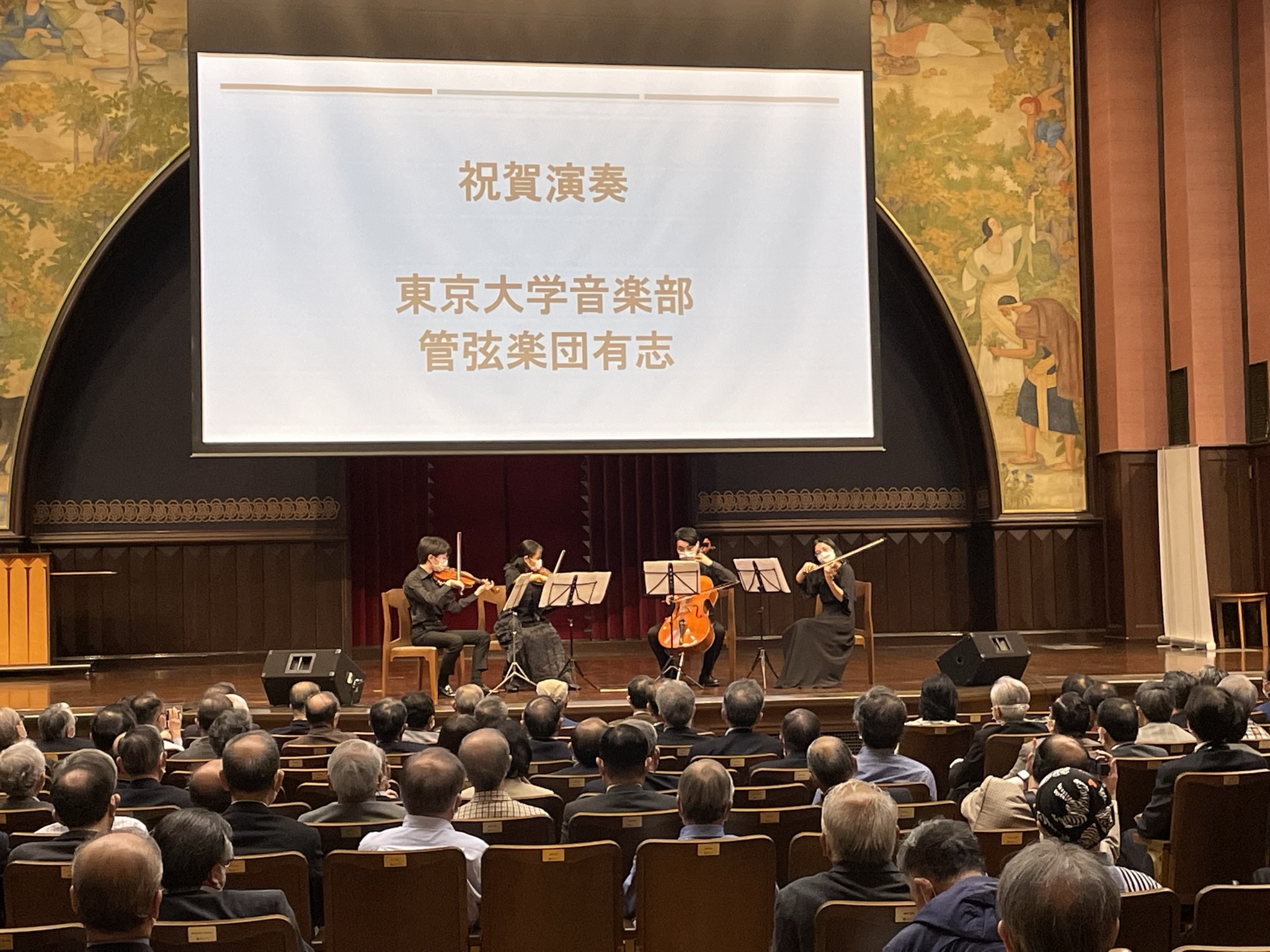 Past Homecoming Days