Areas managed: compliance and research ethics, auditing, operational planning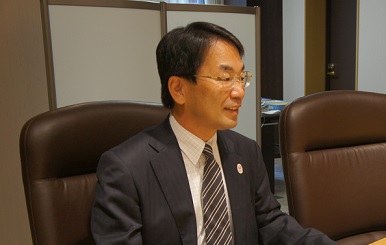 Masaki Sakaida

Became a registered attorney (with the Daini Tokyo Bar Association) in 2003. Was a guest professor at Osaka University's Center for Advanced Medical Engineering and Informatics in 2009. In 2010, became the special assistant to the chief director of the National Cancer Center, and was a visiting professor at the Graduate School of Medicine at Tohoku University in 2011. Areas of expertise: research ethics and sports governance.
You're the only executive vice president from outside the University to come into office this time.
Yes. The president approached me to ask if I could help out with governance reform. As a lawyer, I was dealing with a variety of cases, and I had just received an offer from MEXT to join the "Japan 2024 Task Force" to handle the Japan Basketball Association's (JBA) international suspension. So, to tell you the truth, I had doubts over whether I could also manage to take on this position at UTokyo. After speaking with the president, however, I got the impression that we could accomplish major reforms together. That impression was ultimately the deciding factor which led to me taking the job.

My job is to call attention to issues from an outsider's perspective and offer plans for reform that would alleviate these issues. I have experience implementing governance reforms with a variety of clients including corporations, sports organizations, independent administrative agencies and incorporated research institutions, all in a wide range of situations. I believe that this experience puts me into the position to understand the University's issues somewhat objectively.
You previously cooperated with the University through third-party investigative committees and in other such "outsider" capacities, but this time you have become an "insider."
There are aspects of organizational governance that you don't see unless you deal with an organization as an insider. The University of Tokyo is a large organization, and there are certain things you just won't be able to understand about the University without coming face-to-face with people working here on a daily basis. After being here for several months, I feel like I have gotten a good grasp on the governance issues the University faces.

There are two methods for implementing governance reform. One is to tear down and rebuild an existing organization all at once from a top-down approach. The other is to take the time to enact reforms while forming a consensus among the organization's members. The JBA went with the former method, but I believe that the University should take the latter approach.

What system of governance is best suited to help the University create value? To answer this question, you have to first carefully examine your 'patient' (the University), discover where on the patient the 'illnesses' (governance issues) are located, and decide what 'treatment' (reform) is most appropriate. Is it surgery on internal parts, surgery on external parts, or medication?

Organizational management requires people, product and principal. In corporations, the authority to make use of these three belongs to presidents, but the case is different when it comes to the University of Tokyo. Here, the self-governing capacity of the Faculties, Graduate Schools, and other University organizations has traditionally been strong, while the president's administrative powers have been weak. This tradition has reached its limit, and now the University's president is expected to take more of a leadership role in implementing reforms. However, if an excessive amount of authority is given to the president, the self-governing capacity of the University organizations run the risk of becoming damaged. Maintaining a balance of power may be difficult, but we have no other option but to carefully keep that balance intact.
How should the issue of research misconduct be handled?
There are two main issues regarding impropriety in research: research misconduct and misuse of research funds. Instances of the latter have been decreasing since frameworks were put in place to prevent misuse. As for the former, it should be acknowledged that the nature of the misconduct and methods for detecting it differ in each area of research. For instance, history and medicine are extremely different. It's important to take measures countering research misconduct specific to the characteristics of each field. Formulating and applying guidelines appropriate to each field is paramount.
What would you say was the most pivotal case in your time as a lawyer?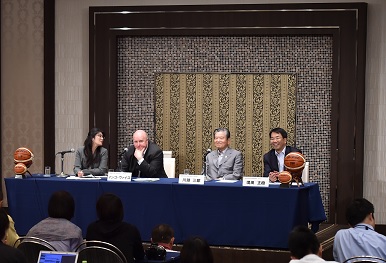 The case about false doping charges against J League Kawasaki Frontale player Kazuki Ganaha. That case made me realize the importance of finding solutions to social issues through the use of large frameworks. I promised Mr. Ganaha that I would create a framework that would not allow these kinds of false accusations to carry weight ever again. This promise led to the enactment of The Basic Act on Sport, a law which establishes the rights of athletes (the right to play sports) and incorporates governance reforms for sports organizations. The team doctor for Kawasaki Frontale took the risk to sue the organization making the accusations, and Mr. Ganaha himself had the resolve to take the case to the Court of Arbitration for Sport. It was a major event in my career to be involved in that kind of case as an attorney.
* This interview was originally printed in
Tansei 31
(Japanese language only).