Finding the Keys to English Language Education and Study in Japan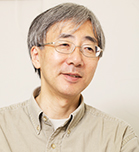 Saito Yoshifumi
Professor
Graduate School of Education
---
"English Studies" may sound like an old-fashioned phrase straight out of the Meiji period, but the head of "Saito's School of English Studies" is now working on a new concept of English Studies for the 21st century. Let's read Professor Saito's self-illustrated take on the current situation regarding English education in Japan, as well as of his determination to search for the keys to improving English education amidst the darkness of a reverberating English cacophony.
It has been 40 years since I entered the University of Tokyo as a student. Excluding only five years during which I was working at another university, I have spent my days at either the Hongo or Komaba campuses. The Faculties for which I have worked cover three areas: Letters, Arts and Sciences, and Education. When hearing this, some may think my study area is rather broad and unfocused, but I respond to that by saying that I study English language and literature in the Faculty of Letters, teach English in the College of Arts and Sciences, and both teach and research how to teach English in the Faculty of Education. Does that make it easier to understand?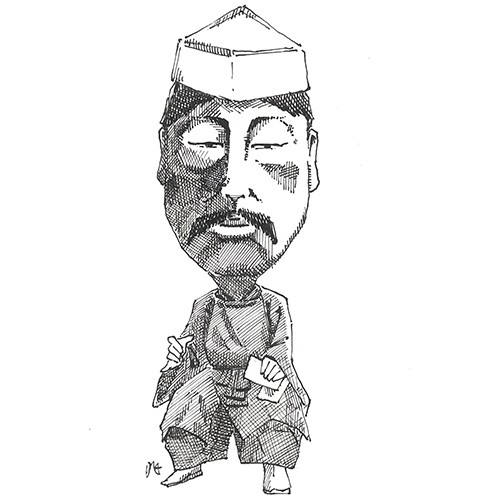 My primary area of specialization is English Stylistics, which examines the usage of English, with particular regard to literary texts. This area of study, established as a unifying force to link the various research areas in the diversified and segmented fields of language and literature, is interdisciplinary in nature. Speech analysis is another subject considered in English Stylistics, so it can be said that this area of study covers all language-related phenomena. The word "stylistics" makes this discipline sound rather specific, so I sometimes introduce my area simply as "English Studies." This phrase refers not to practice-oriented English studies as it did in the Meiji period, but to a discipline with much greater breadth.

In the eyes of an individual specializing in the English language such as myself, the current state of English advancement in Japan is the very picture of a terribly unhealthy English frenzy. No matter to what extent foreign language (which, in most cases, is English) education is made a compulsory academic subject in elementary schools, children have no way of acquiring true English skills without a teacher who is fluent in proper English. Accordingly, when it comes to junior high and high schools, no matter how much students try to communicate in English during class, their fragmented and imperfect language will prevent them from building basic grammar and reading skills. Furthermore, regarding higher education, the more Anglicized that Japanese universities become, the less competitive they will be. Rather than becoming more "global," the efficiency of education and research at Japanese universities will decline, rendering them second- or third-tier institutions that cannot compete with universities in the United States and the United Kingdom. While it is important for universities to put out information in foreign languages from a public relations standpoint, saying that classes and everything else should be conducted in English is mistaken. Overall, today's English education policy seems to follow a trial-and-error approach based on the misunderstanding that Japanese people have failed to acquire English skills due to problems with the school system.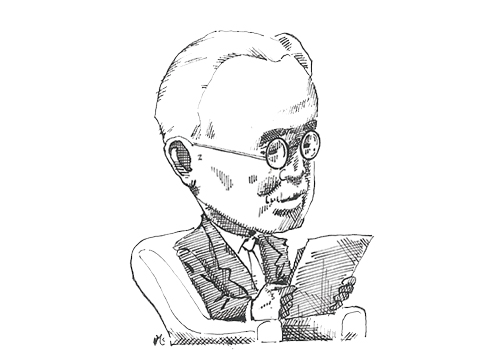 Since I doubted the veracity of this "failure hypothesis" on which Japan's English educational policies are based, I decided to look into the study methods of Japanese people who succeeded in acquiring a high level of English language skill (Stories of the Japanese Masters of English [Eigo Tatsujin Retsuden]; published by Chuokoron-Shinsha, 2000). My findings revealed that all of the outstanding individuals who played important roles on the international stage through their use of English had made an unbelievable effort to learn it. The school system can provide only the very basics, after which each learner has no other way other than to study English on their own according to a style that is suitable for them.

If I alone were vocal about my beliefs on this issue, it would amount to nothing more than a drop in the bucket. Fortunately, however, there has been a steady increase in the number of researchers and students I supervise who think the same way. Last year, my English Studies research group celebrated its 10th anniversary, in commemoration of which we published the book Viewing English from Japan: Essays in Celebration of the 10th Anniversary of Saito's School of English Studies (Eigo e no Manazashi—Saito Eigaku Juku 10 Shunen Kinen Ronshu; published by Hituzi Shobo, 2016). If I may be allowed to sing the praises of my own work, hidden within the pages of this book are numerous keys to improving English education and research in Japan. Reading the discussions written by my younger colleagues, I would like to find every single one of those keys, so I may open all the doors faintly outlined in the darkness of the echoing English cacophony.
Question
: Is your research useful?
Answer
: Although the purpose of my research is not to be useful, it will eventually provide me with a full understanding of the nature of English, which in turn would contribute to the improvement of English education.
(
We have asked twelve professors who contributed articles to this issue to answer the above question in 60 words or fewer. Professor Saito's response appears here.
)
Note: This article was originally printed in
Tansei 33
(Japanese language only).