Who created Islamic logic, and how?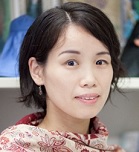 Emi Goto
Project Associate Professor, Network for Education and Research on Asia
Associate Professor,
Institute for Advanced Studies on Asia
(concurrent post)
---
In Islamic Studies, which examine knowledge and logic unique to the Muslim world, Professor Goto pursues the contemporary, not the pre-modern era. Here, she presents the fascinating background behind the discussion of whether or not women should wear Muslim veils, a debate which emerged in Egypt in the 1970s. Her research casts an elucidating ray of light on a diverse and complex culture.
"Islam is quite difficult to understand" is a remark I often hear these days. I call my research area "Contemporary Islamic Studies." Islamic Studies itself is an interdisciplinary field which pursues knowledge and logic that is specific to Islam and Muslims (followers of Islam). Conventionally, this discipline's focus has been on issues occurring in the pre-modern era. But with increased attention on incidents and events said to involve Islam and Muslims in recent years, a new effort is being made by scholars in this discipline to utilize similar methodologies in an attempt to understand Islamic issues in the modern era. My research is positioned along this trend.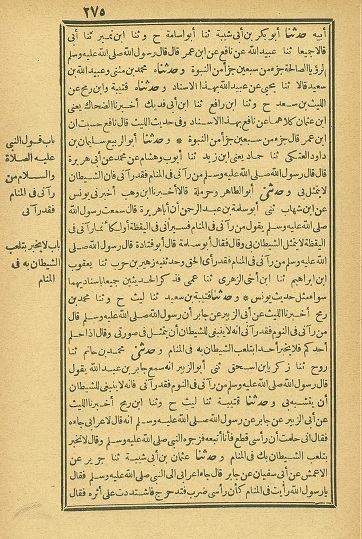 Specifically, I have been working to understand by whom, on what basis, and through the use of what theories and media that knowledge pertaining to Islam in Egypt since the 1970s has been produced. The formation of Islamic knowledge had long been the task of ulama, intellectuals who had received a traditional religious education. With the introduction of modern western legal and educational systems, however, others have also come to take on that responsibility since the 19th century. In the second half of the 20th century, due to the spread of education and the development of mass media, even more people began talking about Islam in their own words.

Let me provide an example. In 1970s Egypt, although most women in urban areas wore western clothes and went out without their hair covered, a discussion erupted concerning whether or not Muslim women should wear veils. In addition to the ulama, a great number and variety of people participated in this discussion, including secularly-educated male and female writers, male Islamic preachers, legal experts, judges, and female entertainers.

For instance, a female writer laid out the following argument in a booklet: "In modern times in which women participate more in society and have increasing opportunities of coming into contact with men in schools, offices, and on public transportation, it is all the more important for them to obey the word of God and cover all but their faces and hands. They can thereby protect themselves and maintain social order." A legal expert strongly opposed this view, citing the Qur'an and other classic religious materials to say, "Wearing a veil is not an obligation for Muslim women!" Meanwhile, some preachers argued the opposite, insisting that wearing a veil cannot be seen as anything but an obligation for Muslim women, and that they actually have to cover their entire bodies, including their faces and hands.

Since the 1980s, a certain phenomenon received a lot of attention in which actresses, singers, and belly dancers started wearing veils, one after another, based on their "repentance." An actress who decided to wear a veil in 2000 said that her decision was triggered by a dream of "going to Heaven, where I was called for a meeting with the Prophet." She said, "This dream was a sign from God. Right after the dream, I started wearing a veil and asked God to accept my repentance."
As interpreters of Islam increase in variety and number, so does the diversity of knowledge and logic created by these sources. And within this diverse and vast amount of knowledge and logic, modern and classic authority and logic appear to intermingle. It is thought that this complicated situation regarding Islamic knowledge makes Islam all the more "difficult to understand."

My approach to Contemporary Islamic Studies is still only in the beginning stages, and I am now at the point where I can just see a portion of the entire puzzle. I will continue my steady search for the rest of the pieces, so that someday Islam will become something "easier to understand."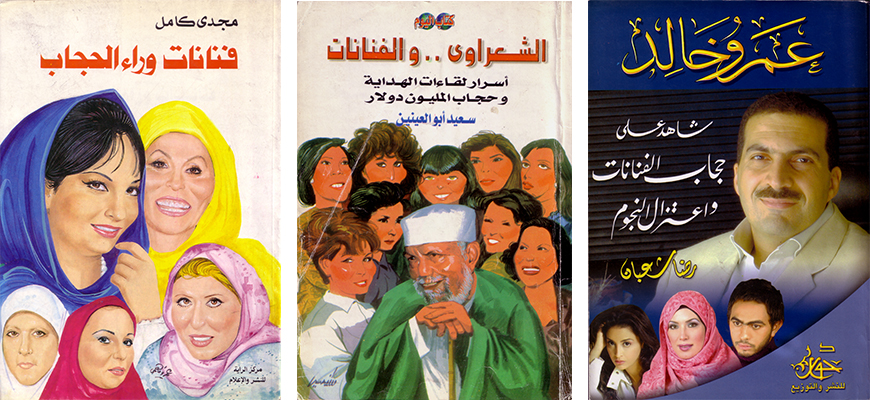 Question
: Is your research useful?
Answer
: Yes. For example, to understand the assertions and actions of extremist organizations claiming to be advocates of Islam, a certain level of knowledge on contemporary Islam is surely necessary.
(
We have asked twelve professors who contributed articles to this issue to answer the above question in 60 words or fewer. Professor Goto's response appears here.
)
Note: This article was originally printed in
Tansei 33
(Japanese language only).