Institute for Advanced Studies on Asia
Digital Library of Antiquarian Asian Materials
The Institute for Advanced Studies on Asia was founded as a global base for researchers to carry out comprehensive studies on Asian cultures of the past, present and future. Today, the Institute holds a vast collection of reference materials and databases on East, Southeast, South and West Asia. One such database, the Digital Library of Antiquarian Asian Materials, allows you to view Arabic and Sanskrit manuscripts as well as Chinese archives.
http://imglib.ioc.u-tokyo.ac.jp

Institute of Social Science Library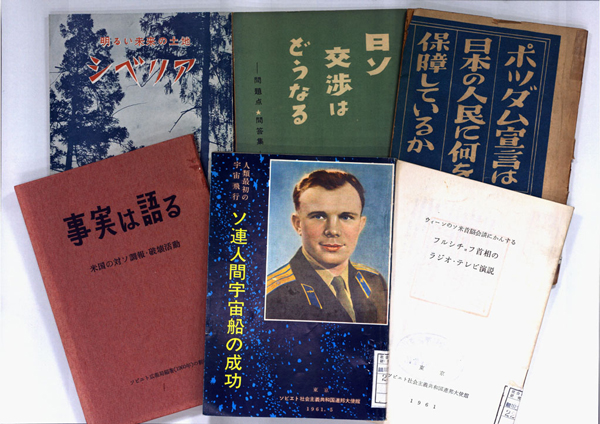 The Institute of Social Science Library houses collections of numerous materials on law, politics, economics, and sociology. These include the
Itoi Collection
, documents on the state of Japan's labor administration;
Shimada Collection
, documents on the Manchurian Incident and the Second Sino-Japanese War; the
DGB Collection
, documents from the DGB (German Trade Union Confederation);
Records of the International Military Tribunal for the Far East
; the
February Revolution in France Collection
; and many more.
http://library.iss.u-tokyo.ac.jp/collection/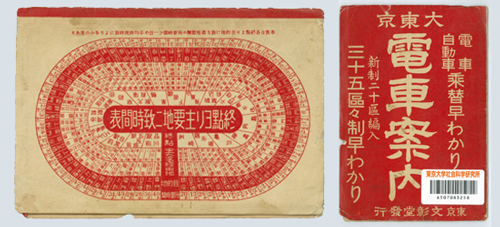 Faculty of Education Library
Fujikawa Collection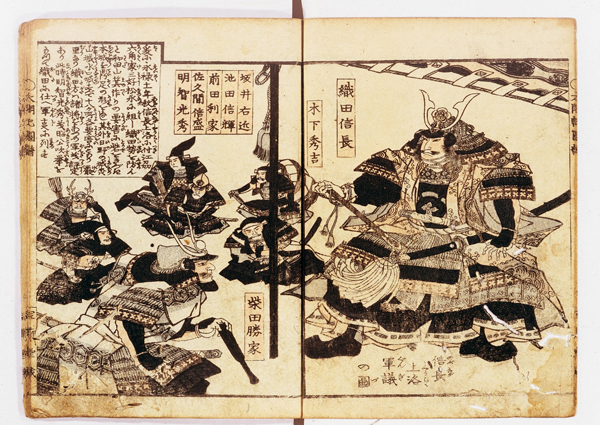 The Fujikawa Collection, originating from books collected by medical doctor Yu Fujikawa, includes textbooks and other educational materials from the late Edo period through the Meiji period. You can get a sense for how different that time was compared to now by looking at the variety of materials, such as
oraimono
(elementary textbooks made in an exchange of letters style),
kibyoshi
(picture books with yellow covers), paintings, illustrated books, materials on education, materials on lessons,
gokan
(woodblock-printed illustrated literature), dictionaries,
Muromachi monogatari
(Muromachi period-related materials), materials on moral philosophy, materials on topography, biographies,
yomihon
(novels with few illustrations), materials on Buddhism, plays,
waka
(poetry), and
wasan
(mathematics).
https://iiif.dl.itc.u-tokyo.ac.jp/repo/s/fujikawa/page/home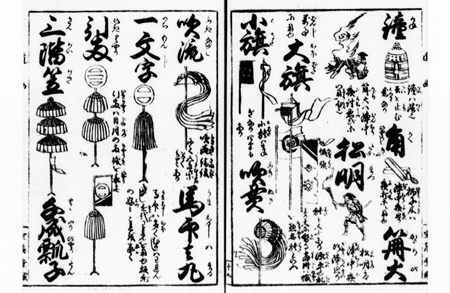 Faculty of Letters Library
Shibai Banzuke Image Database
Shibai banzuke
are Edo-era posters, leaflets and other printed materials for publicizing
kabuki
performances. The four varieties of
banzuke
are:
kaomise
banzuke
(annual debut playbills for introducing the casts of each theater),
tsuji banzuke
(street playbills, which were used as posters advertising the performances),
yakuwari banzuke
(cast playbills, which listed the cast and their roles), and
ehon banzuke
(picture book playbills that illustrated the stories being performed). For newcomers to this genre, the
ehon banzuke
are recommended as they contain numerous pictures.
http://www.l.u-tokyo.ac.jp/digitalarchive/collection/
A man who uses "toad magic" to make an unexpected appearance

Tenjiku Tokubei Ikoku Banashi (Tokubei of India: Tales of Strange Lands)

Story about the life of Tokubei, a merchant who is said to have pursued commercial activities abroad and had traveled as far as India. From the ehon banzuke, it is clear that Tokubei had the power to appear magically out of a toad's mouth.

Of mice (and not men)

Neko Irazu So Soga (Mouse Soga: No Cats Allowed)

Soga Monogatari (The Tale of the Soga Brothers) is the story of brothers who seek to avenge their father by killing his murderer. All the characters that appear in this ehon banzuke version are mice. Even if you don't understand it, it will surely pique your interest.
Komaba Library (College of Arts and Sciences)
Educational wallcharts previously owned by the First Higher School, Japan
The First Higher School (
Ichiko
) is one of the predecessors of the College of Arts and Sciences. The Komaba Library inherited many of the valuable materials originally owned by the First Higher School. One such example are wallcharts created as visual teaching aids. Among these are a number of
wajiku mono
(Japanese wallcharts) classified into the categories of geography, geology and mineralogy, anatomy, history, surveying, chemistry, physics, songs, biology, and miscellaneous, as well as
yojiku mono
(western wallcharts) made overseas.
http://gazo.dl.itc.u-tokyo.ac.jp/ichiko/kakezu/

Bringing Humanities Research to the Public: UTokyo's Social Cooperation Programs
With the objective of encouraging "knowledge collaboration," the University of Tokyo carries out ongoing initiatives to establish various social alliances not only in the sciences, but also in the humanities.
This 20-week program offers lectures for working adults under the themes of deep insight and learning, management knowledge, and communication skills. Lectures are held on a wide range of subjects, including religion, philosophy, economics, agriculture, drug development, life science, materials science, the environment, the universe, political science, and information science, all of which incorporate information on cutting-edge research results.
These seminars, which are presented in a
juku
(cram school) style, are led by professors thoroughly familiar with innovative and highly specialized subjects. Examples of seminars offered by professors in the humanities fields are: "Africa's Rapid Progress and a New Perspective," "Where is Russia Headed?" and "Close Analysis of China as a Newly Industrializing Country." A lecture entitled "How Should We Approach Islam?" was just held last September.
Started in 1953, these public lectures have been offered 123 times as of this writing. Professors of the University of Tokyo whose fields are related to the given theme gather together to lecture for three days. Recent lectures included themes such as "Wastefulness," "Mind," "Evil," "To Change and to Be Changed," "Imagination," "Deceiving" and "Uniqueness." One of the secrets to the popularity of this series of lectures is that the storied Yasuda Auditorium serves as their venue.
Starting in 2002, these public lectures have been held at the College of Arts and Sciences on Friday evenings. They are intended mainly for high school students, though others are also welcome to join. The lectures are easy to attend, with no fees or need for prior registration. A major feature of this program is the use of a multimedia conferencing system designed to allow bidirectional communication with students who live an inconvenient distance away.
Faculty of Letters Public Lectures
Since 2000, the Faculty of Letters and the Graduate School of Humanities and Sociology has been offering public lectures at
Tokoro Research Laboratory
, its archaeological training facility located in Tokoro-cho, Kitami City, Hokkaido. Since 2011, these lectures are now also being held at the Hongo Campus. Last June, Professor Hideo Furuido explained the difference between
hara-kiri
and
seppuku
in his lecture entitled "
Chushingura
and
Seppuku
."
Created with the purpose of training civil guardians (similar to "public guardians" in other countries), these seminars were started at the Graduate School of Medicine in 2009, and have been held at the Policy Alternatives Research Institute since 2011. In 2016, the "Regional Guardianship Promotion Project" was launched and is based on research jointly conducted by the Regional Guardianship Promotion Center and the Graduate School of Education's Laboratory on Lifelong Learning.
Legal consultations offered by UTokyo Student Legal Services began at the May Festival in 1947. Nearly one-third of students in the Faculty of Law, 250 students, are currently affiliated with this group. In line with its basic principles of "devotion to academic study" and "contributing to the local community," UTokyo Student Legal Services provides free legal consultation services every Thursday, Saturday and Sunday, along with other legal activities, such as holding a mock trial at the May Festival.
Note: This article was originally printed in
Tansei 33
(Japanese language only).