Perusing the Creations of Spirit where Greatness and the Sublime Dwell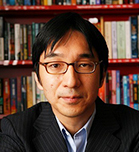 Kan Nozaki
Professor
Graduate School of Humanities and Sociology
---
The language barrier constantly hinders those who try to read foreign literature. Still, Professor Nozaki has been pursuing the scenarios of love depicted in French literature as he noticed there is something that only non-natives can discover. Here are 668 words filled with love for literature, in which Professor Nozaki tells about the joy brought through research into French literature that is almost never attainable by the French themselves. Reading his words will surely inspire you to cry out, "amour!"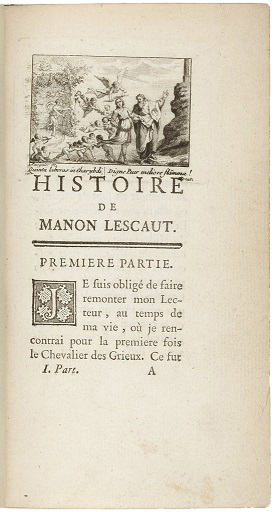 Recently, the number of students aspiring to research foreign literature has been on the decrease. I cannot comprehend how they could ignore the temptation of experiencing such fun. Perhaps even the existence itself of foreign literature is becoming less and less noticeable to them. But by letting this precious chance to acquaint themselves with foreign literature slip by, I anticipate that they will reach the ends of their lives without ever having known one of life's greatest pleasures. This situation is one that I wholeheartedly lament.

If you feel so inclined, you can always delve into the numerous chef d'oeuvres, or masterpieces, from all over the world through translation. I became aware of this joyous fact during my days in junior high and high school, and for that I now feel quite fortunate. The excitement we experience through our encounters with classical writings and masterpieces is not unlike the feeling we get when we discover a new star in the universe. You see, creation by the human spirit embodies a greatness and nobility that one could almost say is cosmic. Once you realize this, it is no wonder to see individuals emerge who aspire to do research for such a great and noble cause.

To carry out such research, however, these intrepid individuals must face and surmount the walls known as language barriers that stand before them. In my case, almost forty years after I started studying French, I still struggle with the genders of nouns, and remain unsure about article usage. Still, being concerned about this is of no benefit. Maybe because I am a foreign learner who even now cannot stop looking up basic vocabulary with a dictionary, I can all the more feel joy once I know I understand the text. Even an unexpected discovery can still be possible through "innocent" eyes.
With such a challenging spirit, I have been pursuing the issue of "love" over the course of several years. How broad an area does the word "amour," one of the most basic of basic expressions, manage to encompass? In what bold and aggressive ways has amour between men and women manifested itself, and how seriously have we contemplated its effects with regards to liberation and devastation, exaltation and disillusionment? I have summarized my findings on these questions and more in a book that can be shared with ordinary readers which uses current and traditional examples to verify the amazing educational concepts provided by French literature on matters of love. As you may know, in France, more than half of all newborns are born to unmarried parents, and same-sex marriage has been legalized. There obviously exist fundamental differences between France and Japan, which necessitate further study. Meanwhile, I've recently taken an interest in the works of Rousseau and Chateaubriand, which I think conceptualize a spiritual bond which transcends that of amour. What is that which exists beyond love?

Lastly, I believe that every foreign literature scholar should, aside from his or her own research, take it upon themselves to translate foreign literature into Japanese. I myself have been transformed by reading all sorts of translated books, so I have put special effort into my own translation work. As I translate various pieces from the 19th century to those of the present day, I am currently also working on a representational masterpiece of the 18th century, Manon Lescaut. My aim is to make a translation that vividly depicts the heroine, Manon, to the point where the reader can easily imagine how she looks―even though there is no specific verbal description of her in the work itself, (although there are some illustrations), which is not an easy task at all. Sometimes the time and effort I put into such translations are the envy of French researchers. They, naturally, cannot translate the works of their own country since the works are already written in French. The process of translating them is, therefore, a joy only available to foreigners. I will continue to devote myself to this undertaking.
Question
: Is your research useful?
Answer
: I believe that it strongly contributes to enhancing and deepening culture, which is indispensable to human life.
(
We have asked twelve professors who contributed articles to this issue to answer the above question in 60 words or fewer. Professor Nozaki's response appears here.
)
Note: This article was originally printed in
Tansei 33
(Japanese language only).