From Literary Works to Geodesy and Medical Specimens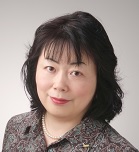 Aeka Ishihara
Associate Professor
Graduate School of Arts and Sciences
---
Despite his most common image as a literary giant, Goethe also wore the hats of an elite bureaucrat and a naturalist. Going beyond the standard study of German literature, Professor Aeka Ishihara's research on Goethe has examined diverse fields in which he was involved. Let's take a look at some of the research findings she has cultivated over time.
"One who runs after two hares will catch neither," goes a certain Japanese proverb. My research approach, meanwhile, is to "keep chasing many hares to catch more than one." Perhaps it would be more appropriate to say that I am catching an increasing number of baby hares, which then join me on my journey as I continue to chase the father hare. For me, this "troublesome father hare" is the German poet Johann Wolfgang von Goethe (1749-1832) who has "wolf" in his name, not "hare."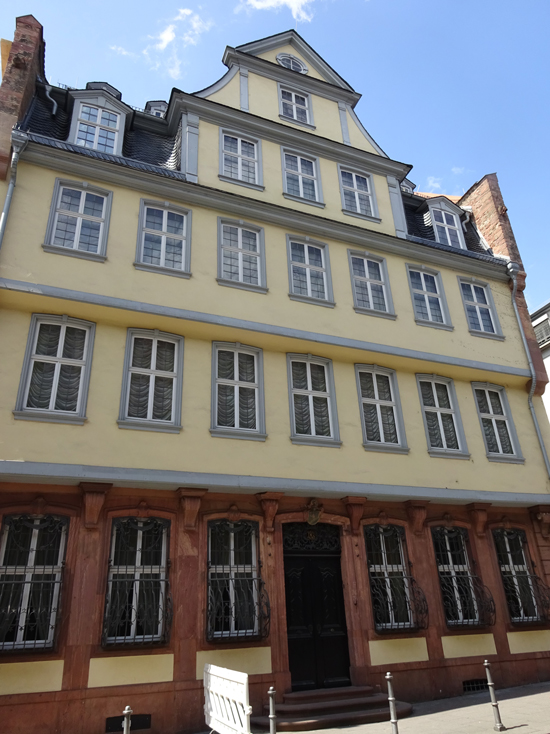 In June 2016, I held a lecture on Japanese-German medical exchange at the Deutsches Hygiene-Museum in Dresden, with the subtitle "The 1911 International Hygiene Exhibition and Moulage Fabrication Techniques." I spent a full hour speaking in German about wax anatomical models (moulages), which had been indispensable to the development of modern dermatology. An active question and answer session followed. Two days later, I received a letter from one of the curators that read, "What I found most interesting was the fact that it was the 'agitator' Goethe that drove you to do the research on moulages." Later on, I learned that someone had made the following inquiry prior to my lecture: "Why is she specializing in Goethe but at the same time conducting research on Japanese-German medical science exchanges, and moreover, on moulages?" As those who attended the lecture are aware, however, the focus of my research still remains on Goethe.

I have concentrated on the modern geodesy of Goethe's era, as well as its impact on Japan in the Meiji period, using as my starting point a character (the Captain) from Goethe's novel Die Wahlverwandschaften (Elective Affinities), who makes a living by running a land surveying business. Also, spurred on by the descriptions of the dawn of dermatology and venereology and the medical specimens mentioned in one of Goethe's later novels, Wilhelm Meisters Wanderjahren: Wilhelm Meister's Journeyman Years, I have been visiting well-established faculties of medicine throughout Japan for the past four or five years to take photographs and further my investigations. Doing such diverse research-related activities, I started to feel confined, finding it unrealistic to stay within the framework of German literature without causing my research to be easily misunderstood. By calling myself a "researcher on Goethe," however, I could easily jump out of that preconceived academic framework and do anything. Thanks to Goethe's versatility not only as a poet, but also as an elite bureaucrat and a naturalist, I can venture into a variety of study fields.

In 2016, I stayed in Germany for three months to conduct fieldwork. Goethe himself said in his work West-östlicher Divan (West–Eastern Divan), "If you want to understand poets, go visit their countries." Following his words, I tried to visit every place where Goethe had been. While Weimar, where Goethe spent his adulthood, was already so familiar to me that it had become my second home, I did not know much about his childhood home of Frankfurt. Between my tasks at the Goethe House, I took the opportunity to grab a map and walked around to the places related to Goethe, including the outlying areas.
After I come up with an original research idea, I collect and analyze materials, go on research expeditions, and eventually transform the idea into a concrete form (a monograph). In this manner, by making full use of all five of my senses as well as of primary sources, it usually takes about 10 years to complete a single book. Just like making the wine that Goethe loved, I search for materials of high quality and carefully prepare them for brewing. My research technique requires much time and effort, making it somewhat old-fashioned and not at all in vogue. Moreover, researching this way is by no means a simple endeavor, as attested by the increasing number of "baby hares" to catch. Still, just as the prolific "father hare" Goethe – Goethes Werke der Weimarer Ausfabe (The Weimar Edition of Goethe's Works) alone has more than 140 volumes! – devoted himself to completing the tragic play Faust throughout his long life, I will dedicate all my strength to the continuation of my research.
Question
: Is your research useful?
Answer
: I know it sounds cliché, but I can say this with confidence: people can live without knowing Goethe, but a life with Goethe is a life enriched.
(
We have asked twelve professors who contributed articles to this issue to answer the above question in 60 words or fewer. Associate Professor Ishihara's response appears here.
)
Note: This article was originally printed in
Tansei 33
(Japanese language only).