Miku Hirano
CEO, Cinnamon Inc.
Class of 2008, Master's degree, Graduate School of Engineering
http://cinnamon.is/en/
---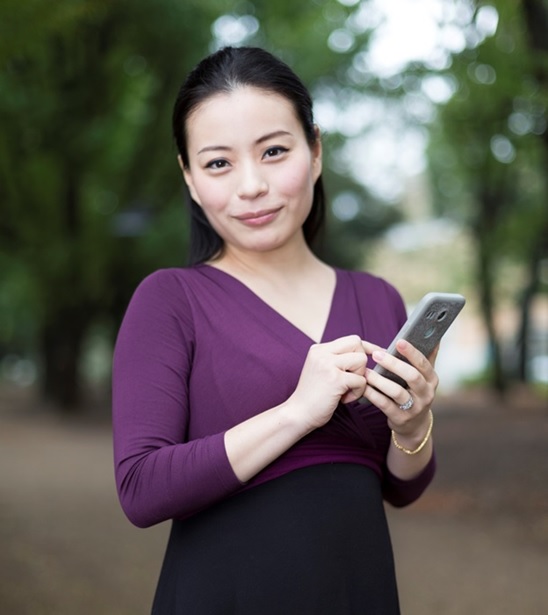 While studying at the University of Tokyo, Ms. Hirano launched a venture that she later sold to mixi, Inc. After graduation, she developed and sold a messaging app in Southeast Asia that lets you exchange selfies decorated with speech bubbles. Raised in the traditional Asakusa area of Tokyo, this international entrepreneur says she returned to Japan last year only to participate in the local Sanja Matsuri festival. She is currently focusing her efforts on artificial intelligence (AI)-based business.

"You might associate AI with the program that has defeated go masters, with self-driving cars, and with other things that don't have much of a familiar presence in our day-to-day lives," she says. "I want to use AI in something that is closer and more accessible to us."

Ms. Hirano's attention is particularly turned towards chatbot programs for exchanging simple messages. For example, say a staffing agency needs to schedule a job interview for a job seeker. Normally, the agency and the job seeker would have to exchange a number of messages to finalize the interview time, but the chatbot program can do this scheduling on behalf of the agency. This kind of chatbot business is already turning a profit. In the medical field, meanwhile, AI could help doctors make diagnoses more easily by ruling out certain diseases. Furthermore, for dealers of prestigious brand products, AI can be used to help even inexperienced employees discern fakes.

"AI is good at performing specific tasks in large quantities, so it can take over many of the jobs that people find tedious," she observes. "Some are concerned that AI might deprive people of their jobs, but I think AI will provide more benefits than drawbacks by performing tasks that prevent you from focusing on what is really important. Tasks like chores around the house, in my case."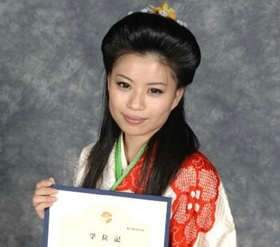 Backpacking through Southeast Asia when she was a student, Ms. Hirano was captivated by the chaotic atmosphere that did not exist in orderly Japan. So, for the past four years she has been conducting all her research and marketing activities overseas. In starting her new business, however, she decided to establish a base in her home country, believing that Japan would be the optimal place from which she could expand the AI market.

"Stone tools, fire, electricity, and other important technologies have helped humans advance," she notes. "I believe AI is also such a technology, one with which I would like to help humanity make further progress."

In the future, it's unlikely that the jobs for carrying mikoshi (portable shrines) in the Sanja Matsuri festival will be filled by anything other than human beings, but AI will soon change other aspects of our lives. And the carriers of this innovation will no doubt be human beings such as Ms. Hirano.
Q&A Extras
When you were in high school, what did you want to be when you grew up?
"I wanted to be a pilot, but I gave up on the idea because I was too short. Then I became addicted to the Internet!" (laughs)
What would you say is your particular fashion style?
"The fact that I wear only dresses. That way, I don't have to spend time thinking about how to coordinate tops and bottoms."
Do you have any favorite places on the UTokyo campuses?
"The benches in front of Yasuda Auditorium. When I'm there I feel relaxed, like I'm no longer in Tokyo."
Do you have a message you would like to share with current UTokyo students?
"Start a business while you are a student. Doing it with a fellow student would be best!"
Note: This article was originally printed in
Tansei 34
(Japanese language only). All information in this article is as of March 2017.