Tetsuya Tanaka
Chief of the Climate Change Section, Environment, Air Transport Bureau, International Civil Aviation Organization (ICAO)
Class of 1999, Master's degree, Graduate School of Engineering
http://www.icao.int
---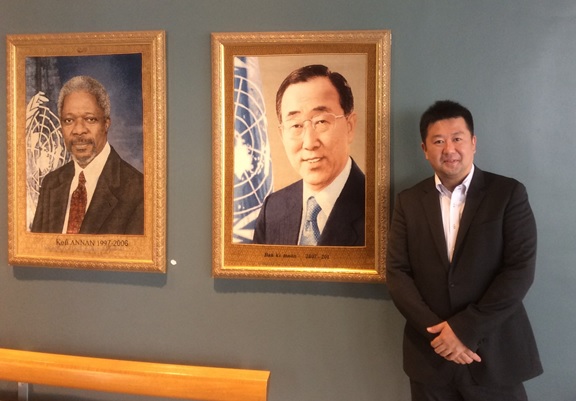 The International Civil Aviation Organization (ICAO) is one of the United Nations' Specialized Agencies. With a view to fostering the sustainable and orderly development of international civil aviation, it sets various international policies, standards, rules and guidance, including those related to aircraft safety, flight procedures, qualifications for pilots and maintenance engineers, aviation security, and environmental protection. At the ICAO Secretariat, which supports discussions among 192 Member States, Mr. Tanaka is mainly taking a lead in facilitating the development and implementation of environment-related policies and measures, particularly those related to international aviation and climate change.

"Most of the Member States can reach consensus on safety-related issues, with the common position and understanding of the importance of aviation safety," he explains. "However, fundamental positions on environmental issues differ greatly among States, in particular between developed and developing countries. As a member of the Secretariat, it is difficult to move forward the climate-change negotiation under ICAO, but rewarding to advance discussions towards a consensus while listening carefully to such a diverse range of opinions and trying to help find possible middle ground or compromise solutions."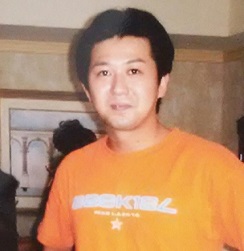 Fond of airplanes as a boy, Mr. Tanaka's interests naturally piloted him towards studying in the Department of Aeronautics and Astronautics at the University of Tokyo. On the recommendation of a professor at UTokyo who knew him well, he chose to work after graduation at the former Ministry of Transport, where he was placed as a member of the project team in charge of integrating the Ministry with three other governmental organizations. Later, against the backdrop of the growing movement to tackle climate change both in Japan and abroad, Mr. Tanaka's highly-regarded proposal on setting global CO2 emission reduction targets for international aviation led him to start working at ICAO's headquarters in Canada in 2008.

"At the 2016 ICAO Assembly, we were finally able to reach a historic agreement regarding a carbon offsetting scheme as one of climate change countermeasures for international aviation," he recalls. "Next, we must work to decide on detailed international rules for the scheme's implementation, and travel around the world to raise global awareness and readiness of States and airlines to implement these rules. As always, I will continue to devote myself to carrying out my duties and seize every opportunity I can along the way."

During our interview, Mr. Tanaka jokingly remarked that in addition to reducing global CO2 emissions, he needs to reduce his own body weight. By 2019, when the scheme begins, he is sure to have achieved his personal goal as a result of traveling around the world to achieve his professional goal!
Q&A Extras
Have you noticed any differences between working for Japanese governmental organizations and ICAO?
"In terms of consensus building and information sharing processes via written materials, I think the former are far superior to the latter."
What were you really into when you were at UTokyo?
"Playing volleyball as a member of the Sports Lovers Association, a UTokyo student club."
What did you learn from your teachers at the University of Tokyo?
"The importance of explaining difficult things in an easy-to-understand manner. I have really come to understand the significance of this since I started working."
What do you want to achieve in your personal life?
"I would like to help my son improve his chess game, which I hear is at the top level in his age group in North America."
Note: This article was originally printed in
Tansei 34
(Japanese language only). All information in this article is as of March 2017.