Yoshihiro Kawai
Secretary General, International Association of Insurance Supervisors (IAIS)
Class of 1983, Faculty of Education
http://www.iaisweb.org
---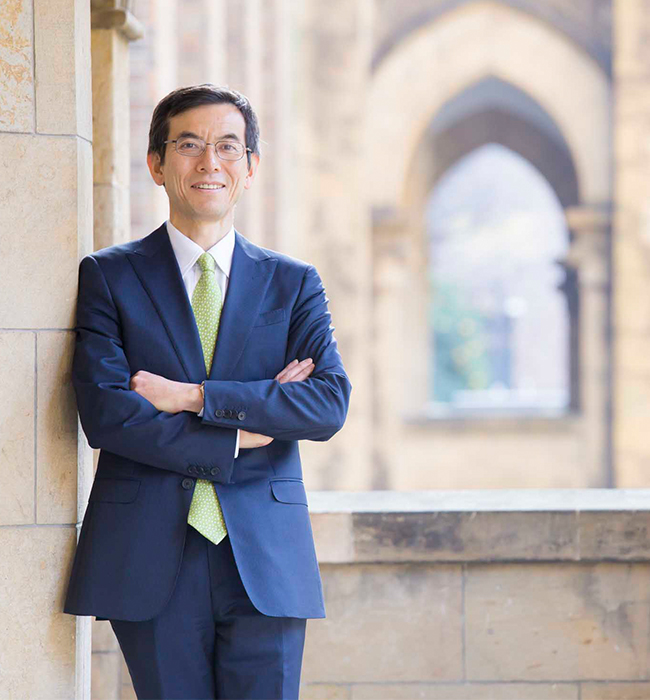 Headquartered in Basel, Switzerland, the International Association of Insurance Supervisors (IAIS) is composed of insurance regulators from 150 countries. Mr. Kawai has been involved with this organization since its foundation and has contributed to keeping the world's finances in order as secretary general of the Association since 2003.

"We have recently been focusing on the establishment of rules for the globally influential financial institutions that have been deemed 'too big to fail', as well as on the formulation of international standards for capital regulation targeting insurance companies," he says. "We launched these initiatives after the collapse of Lehman Brothers and are now in the final stage."

The secretary general has been living in Switzerland for 19 years, and spends over 100 days each year traveling for business. Desiring to work on the international stage, he joined Tokio Marine and Nichido Fire Insurance as a new graduate of the University of Tokyo, only to find himself first assigned to work in Saitama Prefecture. There, he was engaged in solely domestic business—nothing at all international—and his English skills were nothing to speak of.

Subsequently, however, he was temporarily transferred to the former Ministry of Labour, which sent him on overseas trips, setting his life on a new path. Specifically, meeting people who worked at the OECD headquarters in Paris reminded him of why he had joined the company in the first place. Then, in London, which he visited for a policy survey, he had an even more meaningful encounter.

"One of my senior colleagues introduced me to a woman, and she kindly took me on a tour around the city on a day off. I was deeply impressed and inspired by the work she was doing as a frontline fund manager in a foreign country. That woman is now my wife."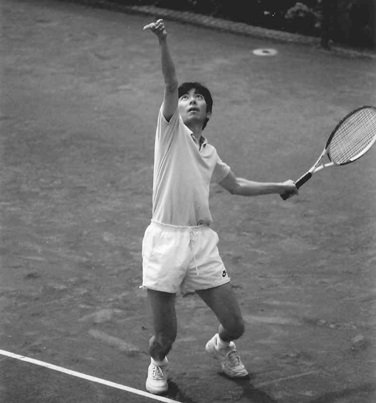 After the couple were married, Mr. Kawai moved to Paris, where his wife was working at the time, and acquired an MBA at the business school INSEAD. He then got his doctoral degree in financial regulation at City, University of London after working in international finance and other areas at the OECD. It was when he was working, at the request of the government, as an advisor to the finance minister of Poland that he first heard about the establishment of the IAIS and felt intuitively that this was his calling. He therefore responded to the public solicitation for applications for the job of Deputy Secretary General of the IAIS in 1998. He got the job, and later went on to become Secretary General, beating the candidate from the United States to win the elected position. He is now in his fourth term, having been repeatedly reelected unanimously. Over this period the IAIS has developed into an international organization that is highly regarded by G20 leaders. Wasn't it hard for him to lead an international organization for so long due to his English not being very good?

"If it had been really hard, I could not have held the position for so long," he counters. "It is really rewarding to make contributions to international finance. Languages are like sports. By continuing to practice, you find yourself getting better at them and enjoying them more."

After honing his skills as a tennis player in junior high, Mr. Kawai was ranked in the top 10 nationally during his high school days. On the University of Tokyo Tennis Team, he was called "The Wall" because of the impenetrable defense he put up during rallies. As if to show off this competitive spirit beneath his gentlemanly demeanor, Mr. Kawai finished the interview by flashing a defiant smile.
Q&A Extras
What did you learn at UTokyo?
"To investigate things and think independently, and to learn in an autonomous manner."
Do you have a spot on a UTokyo campus that can you never forget?
"Yes; the spot down the slope from the Faculty of Law & Letters Bldg. 2, where we would do a final spurt to end our running drills."
What message would you like to give to current UTokyo students?
"The world is global. We need a global solution."
What is your plan for the future?
"After working for the IAIS for 20 years, I would like to do a job in which I can share my experiences with younger people."
Note: This article was originally printed in
Tansei 34
(Japanese language only). All information in this article is as of March 2017.