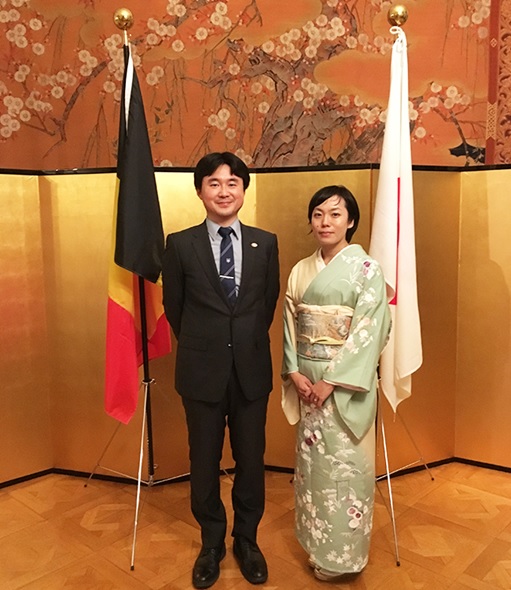 Mr. Morita works at the Embassy of Japan in Belgium. As the first secretary attached to the security team, he mainly serves as a facilitator for cooperative relationships between Japan and the North Atlantic Treaty Organization (NATO), which is based in Brussels, and as a coordinator for related matters.

"But I also do a lot of general work, including taking care of visitors from Japan and so-called clerical work," he notes. "However, it gives me incomparable satisfaction to see the Japanese Ministry of Foreign Affairs and NATO reach an achievement on an issue for which I have worked as a major coordinator."

While studying at the Komaba Campus, Mr. Morita lived in the dormitory for students from Kagawa Prefecture, cultivating close relationships with other residents also originally from Kagawa. At the Faculty of Economics, he learned from Professor Masanao Itoh the importance of viewing things from a broad perspective. As for English, he says it's been a "weak subject for me since high school."

He joined the former Japan Defense Agency in 2003 and engaged in the operation of units, personnel affairs, budgeting, and issues related to laws and regulations. Then he moved to the Ministry of Land, Infrastructure, Transport and Tourism and was assigned to a job related to coastal shipping, an area that supports domestic product distribution. Judging from his early domestic-oriented career, it may not be clear why he is now working overseas. However, there were background factors at work.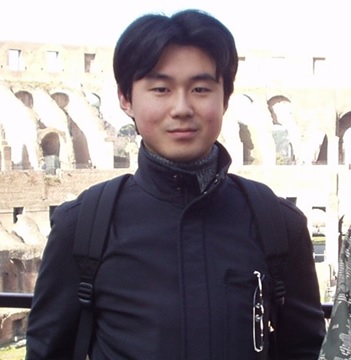 "I joined the Defense Agency because I wanted to support the Self-Defense Forces in making international contributions, which was still at the time a largely unexplored field," he explains. "I was then given a chance to study at a university in London under the Ministry's staff program, and wrote a paper on NATO's measures to restore security in Afghanistan. I would say this eventually led me to my present job."

Belgium offers a variety of events that you cannot find in Japan, and it is also easy to enjoy a game of golf there. As the First Secretary and a man committed to contributing to Japan's security, Mr. Morita works hard every day to coordinate relationships between Japan and the rest of the world while also enjoying his private life in Belgium with his family.
Q&A Extras
What impressed you most during your time at UTokyo?
"The annual seminar camp; particularly, the joint camp held with Korea University in Seoul."
What was your favorite place on the UTokyo campuses?
"The General Library, which has a scholarly and solemn atmosphere. I still go there as an alumnus."
What would you like to say to UTokyo?
"I want the University to be committed to becoming a flexible organization that includes a diverse array of values, which is something that is difficult for companies to do."
What kind of internationalization should UTokyo work towards?
"I would like the University to implement more measures for Japanese students, rather than just working to increase the number of international students."
Note: This article was originally printed in
Tansei 34
(Japanese language only). All information in this article is as of March 2017.