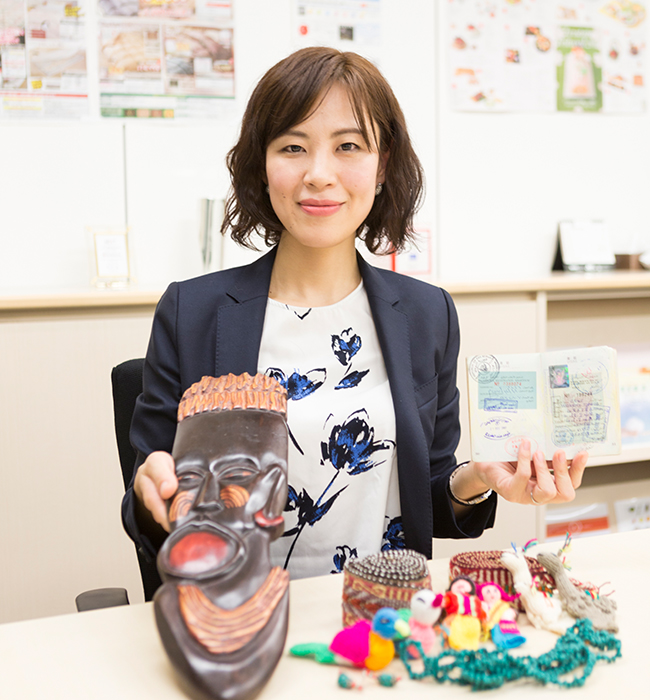 On a quest to find her future husband, Ms. Tokuda toured 52 countries, traveling across Asia, Europe, the Middle East, Africa and South America. Throughout her thrilling eight-month trip, she would approach any man she found attractive, asking, "Are you my friend?" Convinced that being a student at the University of Tokyo was a disadvantage for a woman seeking love, she left Japan out of a sense of crisis, hoping to find a boyfriend overseas. She stopped counting after a while, but by the time she was in Europe she says she had spoken to more than 100 men. So, how did she do?

"Of the men I met, two made it to the short list," she recalls. "The British man I met in Latvia later visited me in Japan, but he returned home after seeing me devote so much of my time to work. The Bedouin I met in Jordan who was as handsome as the singer Tomoya Nagase turned me down with a pun: 'You can bed a Bedouin only in the desert.'"

Although Ms. Tokuda was unable to find a husband during her trip, she nonetheless found out some important things: in pursuing their lives, Muslims are guided by the religion of Islam, which emphasizes being kind to others; and people everywhere value family. After her long—and at times life-threatening—journey, she joined a foreign investment bank and then moved to a private equity firm engaged in the environmental and energy sectors before finding her present job.

"Our company mainly focuses on local small- and medium-sized companies that are experiencing difficulties," she explains. "It makes 'hands-on investments' in these companies, working to rebuild their businesses by giving them funding while also sending its own staff in to join their management teams."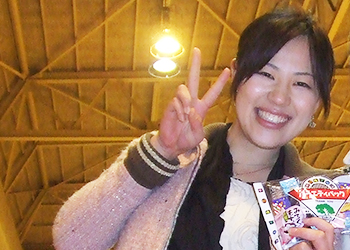 In 2012, Ms. Tokuda was sent by her company to work with broadcaster CROSS FM in Fukuoka and was appointed president and CEO of the station in 2013, while still in her 20s. As a young president—a rarity in the industry—she led the company to restructure its business so that it was powered completely by renewable energy. Then, in June 2015, she resigned from the position. Since April 2016, she has been working on rebuilding a company called Homemade Cooking, which runs cooking classes throughout Japan. But wait—what happened during the roughly eight-month interval between those jobs?

"I was on maternity leave during that period," she reveals. "I was reminded of the importance of family on my trip, which got me to thinking about having a child of my own. These days I enjoy spending time with my child on my days off."

She had married a man whom she had been helping to find a future wife. A Japanese man, he was a colleague at the second company she worked for. In the end, the spouse-hunter had become the spouse-hunted!
Q&A Extras
Did you have any other reasons for deciding to travel around the world?
"I was definitely influenced by my mother, who was a backpacker when she was younger."
How did you earn the money to make the trip?
"I used the royalties I received from Todaisei ga Oshieru! Chou Anki Jutsu (Learn from a UTokyo Student! Super-memorization Techniques), a book I had written when I was a student at UTokyo."
Were there any particular words that really resonated with you as a student at the Faculty of Law?
"'Flock together,' which was said by the dean of the Faculty. I would like to give younger people the same advice."
What do you want to do when your child is older?
"I would like to go to graduate school. One of the things I want to research is how law and entertainment can be combined."
Note: This article was originally printed in
Tansei 34
(Japanese language only). All information in this article is as of March 2017.