Masahiro Ono
Jet Propulsion Laboratory (JPL),
National Aeronautics and Space Administration (NASA)
Class of 2005, Faculty of Engineering
http://hiroono.com/
---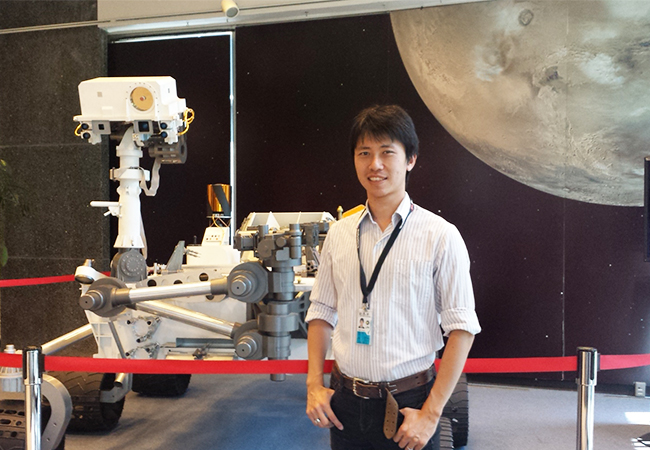 As a natural outcome of spending time with his father, who was fond of observing the night sky through a telescope, Mr. Ono became interested in space and began to dream of leaving his own name in the annals of space history. At the University of Tokyo's Department of Aeronautics and Astronautics, his days were devoted to the care of a small artificial satellite moving in a circular orbit. When he saw people around him beginning to don suits and go off to job interviews, he very nearly went with the flow. But just as he was struck by a feeling of strangeness about his own inclination to realistically choose to work for a large company, he had an opportunity to hear about the experiences of a former member of his laboratory, who was at the time studying at MIT but had returned to Japan on vacation.

"I felt that the path followed by my senior colleague was closer to the way of life that I had yearned for than the path that I was about to set foot on," he says. "By the time my colleague had finished speaking, I had made up my mind to study at MIT and engage in space development in the United States."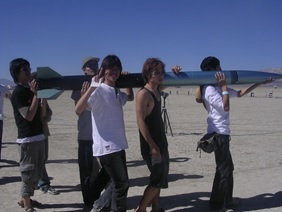 He faced a series of difficulties in the pursuit of his dream, but for the young man who was feeling like himself again thanks to his newfound clarity, nothing could discourage him. In 2013, Mr. Ono started working at NASA and is now engaged in developing self-driving technologies for Mars rovers. Specifically, he is tasked with increasing their daily range from 80 m to 200 m. In 2020, you might see a machine developed by Mr. Ono making its way across the Martian landscape, avoiding uneven patches on the planet's surface as it goes. So what does he want to do after that?

"Eventually I hope to discover extraterrestrial life," he says.

Until recently, it was just his childhood dream that powered Mr. Ono onward. But in the spring of 2016, he was presented with another special source of encouragement: one that is tiny and very cute. What dreams will his daughter have as she grows up watching her father make great discoveries that will go down in history?
Q&A Extras
What student clubs or groups did you belong to at UTokyo?
"I was a vice-captain of the Amourette tennis club."
Did you have any favorite places on the Hongo Campus?
"The laboratory of Professor Shinichi Nakasuka, and the rooftop of the Faculty of Engineering Bldg. 7, which I made many late-night visits to in order to tend to the artificial satellite."
Do you think of yourself as a global professional?
"No. I only went overseas because that's where I could do what I wanted."
What would you like to say to UTokyo students?
"Broaden your worldview. In other words, read books, travel, and fall in love."
Note: This article was originally printed in
Tansei 34
(Japanese language only). All information in this article is as of March 2017.