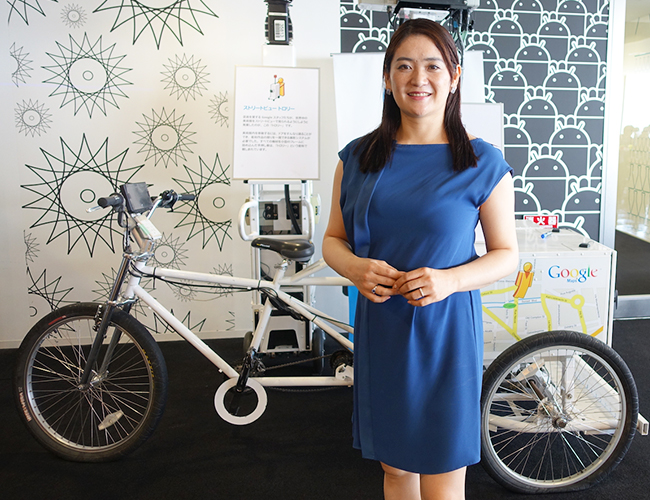 In addition to its search engine, Google provides a variety of services and products, including Gmail, Google Maps, Google Chrome, Android, Google Play, and Pixel. The team led by Ms. Lundberg supervises support operations for Google users around the world from the company's head office in Silicon Valley.

"Through our call centers, we provide customer service in over 20 languages via not only phone and email, but also chat and Twitter," she explains. "We offer a wide range of services, including providing product instructions and how to use them, solutions to technical problems, and receiving preorders."

Born in Kanagawa Prefecture, Ms. Lundberg was raised in Myanmar until she was around three years old. After returning to Japan, she later became one of the first students chosen to study overseas under a student exchange program launched by her local high school, spending a year in New Zealand. She then obtained her MBA, entered into an international marriage, and worked for an investment bank and an e-commerce company in the United States. Knowing her background makes it easier for us to imagine her showcasing her international skills in her current position. However, during her four years at the University of Tokyo, which she says she chose to go to because she "liked the atmosphere of the Hongo Campus," she pursued a different lifestyle.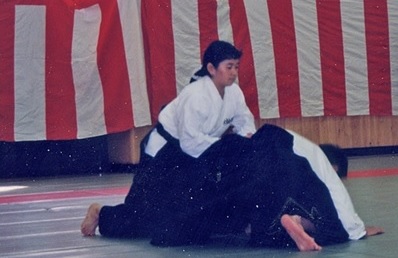 "After studying overseas, I wanted to engage in something that was very Japanese, so I joined the aikido club," she says. "I spent most of my time doing club activities. In fact, it wouldn't be an exaggeration to say that I graduated from the 'Department of Aikido'!"

Ms. Lundberg enjoys the fact Silicon Valley is a place where she can find new opportunities and take on new challenges, such as trying rock climbing and serving as a judge for a hackathon event. As a history buff, however, she misses visiting various historic sites in Japan. If a customer called for this problem, Ms. Lundberg might give this advice: "Employ your secret art of aikido and stimulate your ki focused on your center (tanden), and you will have no need of historic sites to see history."
Q&A Extras
What did you learn by specializing in sociology at the Faculty of Letters?
"I learned the importance of giving serious thought to various ideas and social structures. I was really into Claude Lévi-Strauss."
What part-time jobs did you have when you were a student?
"I worked as a tutor, a cashier at a co-op store, at a bakery, and as a shrine maiden, amongst others."
What do you do on your days off?
"I cheer on my son's soccer team and go camping to recharge."
Is there anything you want to say to UTokyo?
"I want the University to provide all students with lots of opportunities to receive IT education."
Note: This article was originally printed in
Tansei 34
(Japanese language only). All information in this article is as of March 2017.